Name- Cristina/Choki
Age- 16
What gender would you like to be voted?- No matter
Strong points-I'm loyal friend to my real friends and I'll defend the to death
weak points-I'm very shy to people I don't know well
interests-Swimming, rowing, drawing, making webdesigns, cats, panthers,
dislikes-Peas XD, reaggeton, and FANGIRLS
talents-Swimming, rowing, drawing, making webdesigns.
hobbies- Same as talents
pet peeves- I don't know ·_·

Favorite color- green
Favorite Chrno Crusade character- Azmaria, Fiore, Chrno and Satella
Favorite food- All
Favorite sport- Rowing
Favorite type music- all except reaggeton


Optimistic or Pessimistic?- optimistic
Outgoing or Shy?- Both
virtuous or malicious? virtuous
dominant or submissive? er..none of them. I don't like dominate people neither being dominated.

3 clear pictures of yourself!



I'm the girl on the right.


My friend says I look like a model XD.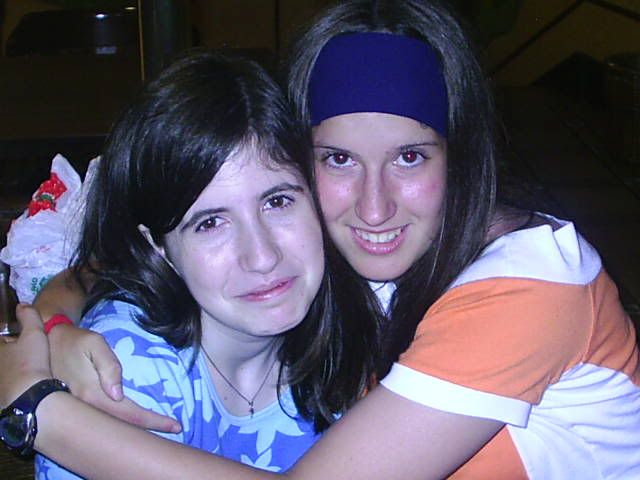 Hugging Nyl-sama